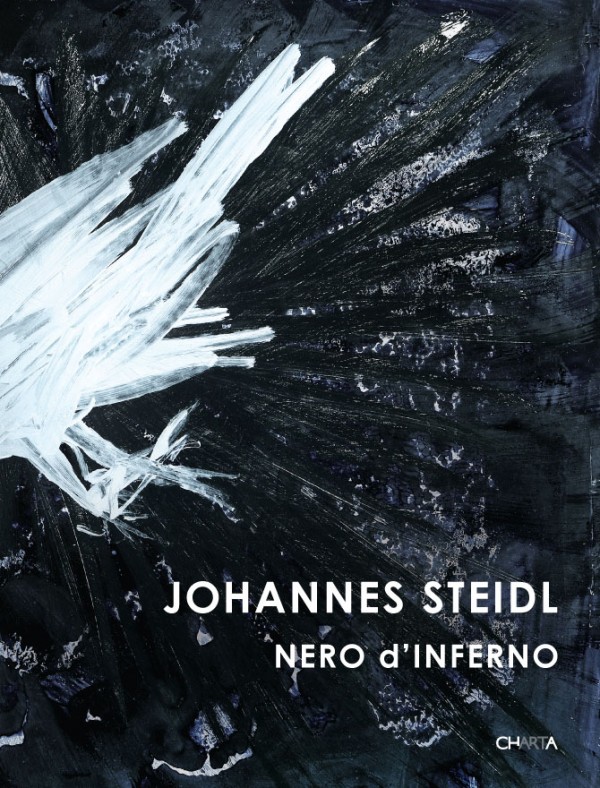 Johannes Steidl: Nero d'Inferno
Authors: Doris Drathen (von ), Peter Truschner
Format: 23,5 x 30,5 cm
Pages: 120
Binding: paperback
Illustrations: 60 in color
Year: 2012
Edition: english/german
ISBN 978-88-8158-838-1
"After I had exhausted myself for years with the subjects 'human skull' and 'horse' — whether abstract or not — I decided to interrupt this process. I came up with a quite simple form where I didn't have to
represent anything: a star with four points. This swiftly beset my life the way shells and moss beset a ship's hull or anchor. I played around with that form until one day it was unexpectedly replaced by the shell of a turtle.
When I think of a turtle, human aspects intermingle with turtleness, engendering an oscillating mirror of distortions. In fact, I wouldn't like to know how an animal is painted or drawn … perhaps because I remember the resounding slap I got from my teacher in primary school when I drew a fish with a neck, believing that it had one.